Alicante Airport – Aeropuerto de Alicante-Elche ( ALC ), is located in Elx, 11 km southwest of Alicante. The airport is also called El Altet after the El Altet district in Elx. Here, 80% of the traffic is international traffic. El Altet has undergone extensive development from 2005 to 2011. Following the redevelopment, Alicante Airport has become one of Spain's most modern airports with a capacity of 20 million passengers. The airport is one of the 50 busiest in Europe, serving about 9 million passengers annually.

The important role of tourism is reflected in the proportion of international passengers handled by this airport, which accounts for around eighty percent of the total. Most of these passengers are from the United Kingdom, Germany, Norway and the Netherlands. Planned domestic traffic has also increased in recent years. Barcelona, ​​Palma de Mallorca and Madrid are the three most popular destinations.


Facts Alicante Airport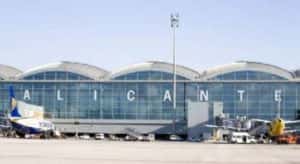 El Altet Airport is the 6th busiest airport in Spain, and among the 50 busiest in all of Europe. The new airport was opened on 23 March 2011. The airport currently has a passenger mass of 9 million a year, but has a capacity of 20 million. Today's terminal is 333,500 square meters. This new terminal building is on six floors together, with a new parking space on six floors and a total area of 122,500 square meters.

Parking capacity has doubled from 2,000 to 4,200 parking spaces and virtually all parking spaces are covered. The bus parking capacity has doubled from 31 to 60 buses. The number of check-in counters has increased from 42 to 96 and exits (gates) to the aircraft have doubled from 12 to 26 exits.


Alicante airport shops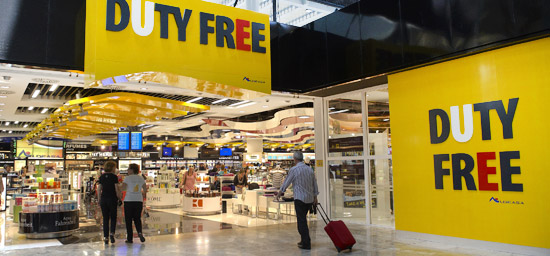 The terminal building at the airport in Alicante can offer a very large area of shops, restaurants and bars according to your needs. Separated in the public area and departure area (after getting past the security checkpoint) you will find a huge amount of shops and outlets. Especially when you need to "kill some time" and wait for your flight to leave you will find more than 50 shops, bars and restaurants ideal.

There is a good selection of shops at Alicante Airport. Both duty-free shops and Spanish brands such as Desigual, as well as pharmacies, delicatessens and souvenir shops. Alicante has several bars, cafes and restaurants, so here there is no need to start the flight on an empty stomach. Here you can enjoy everything from a cold drink, a quick burger to delicious Spanish tapas. There is everything from simple kiosks with fast food to proper restaurants with seating.


Parking Alicante Airport
BlancaCars offers a lowcost parking at Alicante airport and Valencia airport with a complimentary delivery and collection service. We accept all types of vehicles including cars, motorbikes, caravans, boats and trucks from one day to one year and have a complimentary airport transfer service.

With more than 2000 parking places and a 24 hours vigilance service, you can park your vehicle in our parking areas with total tranquility, we will escort you to the airport terminal. Just let us know when you return and we will await your arrival to escort you back to your vehicle. Your parking allocation is guaranteed and we are fully insured against any unforeseen circumstances that may occur. You can park with us from 1 day to a whole year. The costs will come down from two third to one tenth of what you would pay for your parking at the airport terminal, depending on the amount of days you want to park your car. Read more about parking at Alicante Airport


Transport Alicante airport
Taxi Alicante Airport
Outside the arrival hall it is easy to find a taxi, and a trip to the center of Alicante costs approx. 20 Euro. It is also possible to book and pay for a taxi in advance on Radio Taxi Elche's website. If you book and pay in advance, you get the taxi ride even cheaper.


Car hire Alicante airport
If you need a rental car at Alicante Airport, it is easiest to book it for pickup when you arrive at the airport in Alicante. Then you can easily return it when you travel back to your home country, and you avoid alternative transport to and from Alicante Airport. In most cases, this is cheaper than using small local suppliers in the province of Alicante. Use the form below to get cheap all inclusive car hire at Alicante Airport.



Bus Alicante Airport
There are several bus companies running between Alicante airport and the city center. The cheapest way to get to the city center is by bus C-6. The bus runs every 45 minutes and the trip takes approx. 40 min. Alicante Airport has a so-called "Airport – to – Alicante city" bus line. The bus is marked in Spanish "Centro Ciudad <> Aeropuerto" and runs several times during the day. Line C-6, Bus stop outside the departure area at Alicante airport, and is cheap – only 2.70 Euro to the city center. Check timetables.


Local Buses
The bus stops for local buses (from Alsa, Subus, Costa Azul – Quickair, Baile) to Alicante, Benidorm, Denia, Santa Pola, Torrevieja, Murcia and Elche are located at the very end of the terminal building on the departure level.

Again, to make this very clear: Local buses to Alicante, Benidorm, Torrevieja, Denia, Murcia, Santa Pola and Elche stop just outside the departure area (level 2). These bus routes do not stop at the lower "bus" level of the airport.

To get to the bus stop for local buses do the following:
Upon arrival by plane, you come out in the arrival hall and are on (level 0), then go straight on to the lifts and take the lift up to the departure level. At departure level 2 walk all the way to the end of the departure area and exit the terminal building. There you will find all bus stops for local buses to Alicante, Benidorm, Torrevieja etc just outside the departure area


Train Alicante Airport
Take bus c-6 to the train station in Alicante city center, then train on. This train line connects the center of Alicante with cities along the Costa Blanca such as El Campello, Villajoyosa, Benidorm, L'Alfàs del Pi and Altea.


Contact information Alicante Airport
Phone: 0034-96 691 9000
Website Alicante Airport
Distance Alicante city center 12 km


Map Alicante Airport