Short and long term parking at Alicante Airport (ALC) in Spain. We provide a friendly, fast, and secure airport parking service at Alicante Airport. The car park is enclosed and guarded by a closed security camera system, your vehicle is safe with us. Book your parking space at Alicante airport now by phone +34 653 221 333.


Parking at Alicante Airport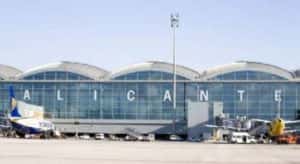 We offer a wide range of airports parking services at Alicante Airport. Our privileged location just 800m from Alicante Airport combined with our timetable uninterrupted 24 hours a day and 365 days a year (always with previous reserve), are simply two of the advantages that we offer our customers. With more than 2000 parking places and a 24 hours vigilance service, park your vehicle in our parking areas with total tranquility, we will escort you to the Alicante airport terminal. Just let us know when you return and we will await your arrival to escort you back to your vehicle, ready to pick it up.

It's necessary to make a reservation for your parking space at Alicante Airport. This you can easily do online on our website or call our booking center at +34 653 221 333 or send an email to booking(a)blancacars.com. We pride ourselves on providing an excellent and efficient service – Please give us a 24 hours notice of all bookings.


Why book your Alicante airport parking with us?
Open 24 hours a day (with previous reservation), 365 days a year.
Closed area with 24 hours a day guard service.
Free transport to Alicante airport (and return).
Reservations available for the very same day without long prior notice.
No minimum stay.
Pay in cash or by credit card (Mastercard, VISA…).
More than 2.000 car parking places.
Car parking is handicapped accessible.
Passenger car parking is totally independent from other type of vehicle parking.
For all types of vehicles without limitation of height or tonnage.
How does the parking at Alicante Airport work?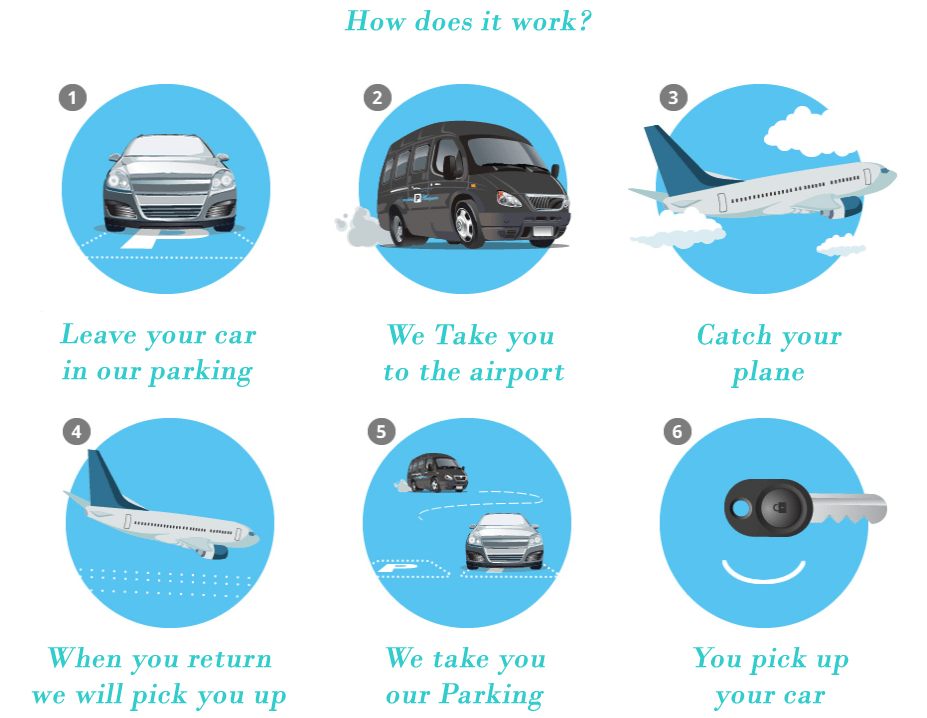 Get a quote at no cost and without any obligation using our website or call booking +34 653 221 333.
Choose the dates and times you wish to use the parking.
When booking completed, you will receive a confirmation email with the parking address, GPS coordinates and contact telephone number.
Print your booking confirmation
Drive straight to the parking and show your booking voucher to parking staff.
Park your vehicle and parking staff will then transfer you, your companions and your luggage to the airport.
On your return to Alicante Airport please call the parking once you have disembarked from the aircraft. Parking staff will pick you up at the meeting point and take you back to the parking to pick up your vehicle.
Parking at Alicante airport short stay
The short stay car park at Alicante-Elche Airport is situated just a few metres from the terminal. This car park is intended for short stays and those picking up and dropping off passengers, and is ideal for anyone looking for parking close to the airport terminal.

The price structure is based on a series of per minute rates up to 60 minutes, then on an hourly basis. The maximum daily cost for up to four days is €19, and the maximum per day from the fifth day is €15. There is no time limit for parking. However, it is cheaper to use the long stay car park if you are parking for more than 24 hours.


Parking Alicante airport long term
The long stay car park at Alicante-Elche Airport is just a short walk from the terminal. It offers a range of prices based on a daily rate starting at €14 and decreasing on a per day basis up to eight days.

After eight days the price remains the same, reaching a maximum of €50 per week. This is the budget-friendly airport parking option for anyone travelling for more than 24 hours. You can make reservations in advance by phone or email. The long stay car park is also suitable for extra height vehicles over 2.10 metres tall and campers, with 340 additional spaces covered by awnings.


About Alicante Airport
Alicante is the fifth busiest airport in Spain, and a main gateway to the famous Costa Blanca region. The airport is only 9 km from Alicante, and also located nearby Elche, El Altet, Crevillente and Torrellano. Santa Polo is only 18 km from the airport, and Arenales del Sol lies to the east.

It is very easy to drive to Alicante Airport, as it is surrounded by many major roads and highways. Some of which are the A7, N-330, N-332 and N-340. Other roads include the Autovia del Mediterraneo and the Avinguda de Illice. Motorists should just be aware that these roads can be busy during holiday periods, therefore always ensure there is enough time to reach the airport and find suitable parking.

Alicante Airport is managed by Aena, and is completely accessible by disabled and reduced mobility passengers. There are also disabled parking facilities in the nearest parking area at the airport. These spaces are specifically reserved for persons with disability and provide easy and convenient access to the terminal building

Airport parking is usually paid for at cash machines located nearby the exits of the arrivals area. Simply insert your parking ticket and pay the amount due. Payments can be made in cash or by credit card, and change is available if you need to pay in cash.


FAQ – Parking Alicante Airport
To help you with any questions, we have prepared some of the most frequently asked questions about our parking service at Alicante Airport below. If you can`t find the answer you where looking for, please contact us, or call +34 653 221 333.

Question: Why do I have to pre-book my car parking at Alicante Airport?
Answer: Pre-booking allows us to give our clients the best possible service, also, by pre-booking you are guaranteed your parking space. It is very common for airport parking spaces at Alicante Airport to be in short supply during holiday weeks.

Question: How and when do I pay for my parking reservation at Alicante Airport?
Answer: Payment can be made either by cash or card at our offices for the contracted period.

Question: How do I find your parking facility at Alicante Airport?
Answer: GPS coordenates: 38º 17′ 8.48" N-0º 32′ 28.86" W. Direction: Carretera Aeropuerto, Partida Lo Morant, Polígono 2, Nº 136, 03195 El Altet Elche (Alicante). Telephone: +34 670 059 809
If you are going by A-7, towards Murcia take the exit 22, if you are going by A-7 towards Alicante, take the exit 22, towards the federal highway N-332 (without entering to the airport) and then keep straight approximately 400m. To the right you will see Victoria PARKING.
If you are going by N-332, take the exit towards N-338. You will see Victoria PARKING at the opposite site. To make the turn, you first will have to enter to the airport. So, go straight till you reach the entry to the airport, take it and head for the exit of "El Altet". Shortly after the airport's exit, to the right you will find Victoria PARKING.

Question: What happens if I need to extend my contracted parking period?
Answer: Extensions to contracted parking by clients are acceptable when notified at least 24 hours in advance and are charged as a new parking contract, providing space is available.

Question: Is there any security at Alicante Aorport?
Answer: Our parking at Alicante Airport is 24/7 secured. Because of safety reasons we won't describe our complete gamma of security measures on this website. What we can report is that it is a mixture of personal and technical security.

Question: Is my parking at Alicante Airport insured?
Answer: From the moment you give us the key of your car to the moment we deliver the car back to you everything is our liability.

Question: Is it possible that someone else besides me collects my car at Alicante airport?
Answer: The owner of the car can authorize anyone else to use his car, by providing us the full name(s) and passport number(s). If the authorized person(s) report themselves(s) at the Parking, we will do an ID check to make sure that the car is being delivered to the right person(s).