Blanca Cars have a wide selection of cars to suit all your car hire needs. We renew our rental car fleet every year to update our range of vehicles with the latest models. Models subject to availability depending on dates & destination. Be aware the availability may change according to the time of the year and booking dates you want to reserve.
A wide fleet, allow us to offer many car brands and models and give you the option to select the best vehicle for rent according to your needs. In case there is no availability of the car group booked you will get the next category group at no extra cost. This is the quality standard you can find at Blanca Cars. The company can not guarantee a specific model of a car, but the category booked. However, all efforts will be done if there is a special request.
Download our car hire brochure with selection of cars ( PDF )
Car hire fleet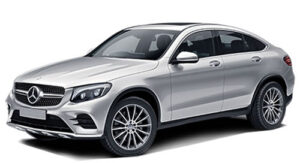 We offer a large variety of available car hire, from small economy cars, midsize cars and minivan family cars, even 7 and 9 seater people carriers. Blanca Cars also offer you automatic cars and luxury cars for hire to drive in style all over Costa Blanca.
Our car hire fleet include a selection of the most well-known brands with the latest models available on the market to offer our customers the best quality when hiring a car with us. At Blanca Cars Rent a Car we offer brands such as Opel, Fiat, Mercedes Benz, Peugeot, Ford or Jeep to get the best out of your rental car.
Each group of cars in our fleet may include different car models. Remember that your booking guarantees you a vehicle within the chosen group but not a specific car model. If you're looking to rent budget-friendly cars, you can check out our booking browser and you'll be surprised with our low cost deals.
Blanca Cars fleet options
No matter your circumstances, you can find affordable car rental options at Blanca Cars. Sedans are always a great option, especially for saving on gas, but sometimes you need more storage room, comfort, seating, power—and the list goes on. Browse through rental car classes like SUVs, minivans, SW and luxury cars to find your ideal car.
Available car classes vary by destination and reservation date, but the sooner you book, the more options you'll have. Discover the available cars in your area by adding in your destination, pickup date, and return date. Browse and book a car rental with Blanca Cars today.
Download our car hire brochure with selection of cars ( PDF )
SUV car hire fleet
If you want a bigger car with real off road options, a SUV or four wheel drive car is the perfect car for you in Javea. Our SUVs offer great flexibility with seating capacity, engine power and luggage space. Whether you are going on a family vacation or exploring the countryside, we are sure we have the ideal SUV for your needs. With Blanca Cars you can hire top SUV cars from well-known brands such as Jeep, Mercedes, Opel, and Fiat to name a few. Making it easy to drive in style across Costa Blanca.
7 & 9 seater car hire fleet
Car hire with seven or nine seats is cheaper to rent than two small cars, in addition, there are savings with petrol costs etc. With a seven or nine seats it will allow larger families or golf groups to travel together so no one misses day trips to the beach, or other experiences on Costa Blanca north. Book early as all major rental cars like 7 and 9 are very in demand, with limited availability. Especially for Easter, Christmas and the summer months between June and September.
Minivan car hire fleet
Do you have a large family? Do you like to travel in large groups? Do you need a large capacity car with many seats for an event? Then your best option is to rent a large car or with several extra seats. A minivan is perfect for long itineraries and family vacations on Costa Blanca with room for 7, 8, 9 to 12 people. Make sure you have all the leg and luggage space you need and rent a minivan with Blanca Cars.
Luxury car hire fleet
For those who just want the best, what about renting a luxury car? We offer a large selection of luxury rental cars from the top shelf. There is nothing better than renting a luxury car and driving down the coast and visiting Costa Blanca's best sights. Luxury car rentals are available in famous cities and towns throughout Costa Blanca north. Centrally located to the major tourist destinations along the coast as the Costa Blanca.
Download our car hire brochure with selection of cars ( PDF )