Short and long term parking at Valencia Airport (VLC) in Spain. We provide a friendly, fast, and secure airport parking service at Valencia Airport. The car park is enclosed and guarded by a closed security camera system, your vehicle is safe with us. Book your parking space at Valencia airport now by phone +34 653 221 333.


Parking at Valencia Airport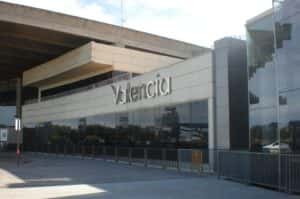 We offer a wide range of airports parking services at Valencia Airport. Our privileged location combined with our timetable uninterrupted 24 hours a day and 365 days a year (always with previous reserve), are simply two of the advantages that we offer our customers. With more than 2000 parking places and a 24 hours vigilance service, park your vehicle in our parking areas with total tranquility, we will escort you to the Valencia airport terminal. Just let us know when you return and we will await your arrival to escort you back to your vehicle, ready to pick it up.

It's necessary to make a reservation for your parking space at Valencia Airport. This you can easily do online on our website or call our booking center at +34 653 221 333 or send an email to booking(a)blancacars.com. We pride ourselves on providing an excellent and efficient service – Please give us a 24 hours notice of all bookings.


Why book your Valencia airport parking with us?
Open 24 hours a day (with previous reservation), 365 days a year.
Closed area with 24 hours a day guard service.
Free transport to Valencia airport (and return).
Reservations available for the very same day without long prior notice.
No minimum stay.
Pay in cash or by credit card (Mastercard, VISA…).
More than 2.000 car parking places.
Car parking is handicapped accessible.
Passenger car parking is totally independent from other type of vehicle parking.
For all types of vehicles without limitation of height or tonnage.
How does the parking at Valencia Airport work?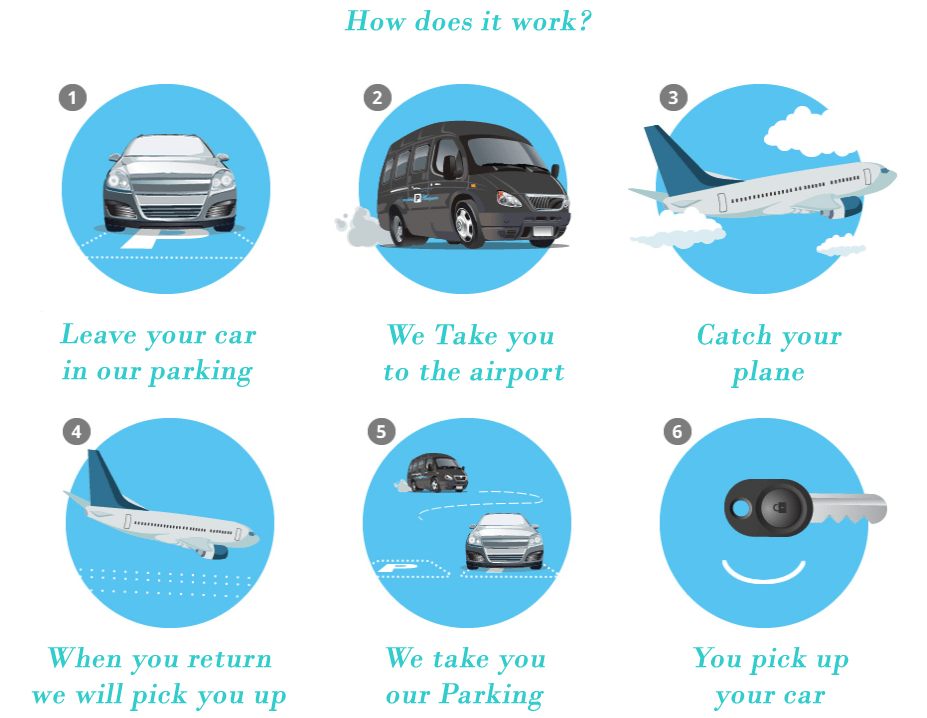 Get a quote at no cost and without any obligation using our website or call booking +34 653 221 333.
Choose the dates and times you wish to use the parking.
When booking completed, you will receive a confirmation email with the parking address, GPS coordinates and contact telephone number.
Print your booking confirmation
Drive straight to the parking and show your booking voucher to parking staff.
Park your vehicle and parking staff will then transfer you, your companions and your luggage to the airport.
On your return to Valencia Airport please call the parking once you have disembarked from the aircraft. Parking staff will pick you up at the meeting point and take you back to the parking to pick up your vehicle.
Parking at Valencia airport short stay
You will find the majority of the car park facilities at Valencia Airport in a three storey car park that sits directly opposite the one airport building. This is where the car park for both short stay cars and car hire cars is located. It has space for 1820 spaces – 400 of these are for car hire vehicles. The car park is linked to the terminal building by a walkway that will take you directly to the entrance of the departure lounge.


Parking Valencia airport long term
Valencia Airport's long stay car park is slightly further from the main airport building but still in walking distance of the airport building. It sits to the left of the airport building if you have your back to the building. You will not need to take a bus or coach to the terminal building – simply exit the car park, turn left and the terminal building is in front of you – less than five minutes walk away.


About Valencia Airport
Valencia Airport also known as Manises Airport, is the tenth-busiest Spanish airport in terms of passengers and second in the region after Alicante. It is situated 8 km west of the city of Valencia, in Manises. The airport has flight connections to about 20 European countries and 8.53 million passengers passed through the airport in 2019.

Valencia Airport is made up of two terminals in one building. You will find arrivals in the basement floor, departures on the ground floor and facilities on the first floor. The airport also contains a small section, known as Terminal 2 for small planes (a maximum of 100 seats per plane) – this is located at the far right of the building (if you are facing the building).

The Tourist information office at Valencia Airport is located on the basement floor, in front of the arrivals gate. Here you will be able to gain a wide spectrum of help on your arrival in Valencia. If you need help finding accommodation, the staff can make the necessary calls for you. If you want tips on the best way to get into the city centre they will let you know your options. If you would like to get some advice on what tourist attractions are available to you in Valencia, they can provide you with leaflets and information.


FAQ – Parking Valencia Airport
To help you with any questions, we have prepared some of the most frequently asked questions about our parking service at Valencia Airport below. If you can`t find the answer you where looking for, please contact us, or call +34 653 221 333.

Question: Why do I have to pre-book my car parking at Valencia Airport?
Answer: Pre-booking allows us to give our clients the best possible service, also, by pre-booking you are guaranteed your parking space. It is very common for airport parking spaces at Valencia Airport to be in short supply during holiday weeks.

Question: How and when do I pay for my parking reservation at Valencia Airport?
Answer: Payment can be made either by cash or card at our offices for the contracted period.

Question: How do I find your parking facility at Valencia Airport?
Answer: GPS coordenates: 39º 30′ 0.07" N – 0º 29′ 42.58" E. Direction: Maestrat Street Nº 17 (Polígono la Cova), 46940 Manises (Valencia), heading for Valencia Airport. Telephone: +34 609 64 89 00.
Coming from the A-7, Leave the A-7 by taking the exit 331 in direction Manises, via CV-370. Go straight till the first roundabout. Enter this roundabout and leave at the 1. exit onto Carrer Alcoià. Take the 2nd street to your left, called c/Maestrat. You will find Victoria Parking at number 17.
From Valencia City head for Airport Manises following the airport signs. Once you are near the airport and on the V-11, continue till exit Riba-Roja (do not enter to the airport). Take this exit and continue for around 1km. Enter the roundabout and follow the main road in direction Riba-Roja for 680m. Enter the next roundabout and leave at the 2. exit onto c/Maestrat. You will find Victoria Parking at number 17.

Question: What happens if I need to extend my contracted parking period?
Answer: Extensions to contracted parking by clients are acceptable when notified at least 24 hours in advance and are charged as a new parking contract, providing space is available.

Question: Is there any security at Valencia Airport?
Answer: Our parking at Valencia Airport is 24/7 secured. Because of safety reasons we won't describe our complete gamma of security measures on this website. What we can report is that it is a mixture of personal and technical security.

Question: Is my parking at Valencia Airport insured?
Answer: From the moment you give us the key of your car to the moment we deliver the car back to you everything is our liability.

Question: Is it possible that someone else besides me collects my car at Valencia airport?
Answer: The owner of the car can authorize anyone else to use his car, by providing us the full name(s) and passport number(s). If the authorized person(s) report themselves(s) at the Parking, we will do an ID check to make sure that the car is being delivered to the right person(s).