Are you going to hire a car in Spain and are looking for information of what documents is needed? Blanca Cars requires that each customer and additional driver meet the minimum age requirements, present a valid driver's license, and present a debit card in contract holder`s name. All requirements must be met at the time of the car rental. Everything you need to know about what you need to rent a car in Spain.

If you are prepared and know what you want out of your rental car experience, you can avoid costly or unexpected surprises. With a little bit of research and thinking ahead you can save time and money. Rental requirements vary from rental agency to rental agency. Some companies have more requirements for rental than others. Most rental agencies also have a minimum age requirement for vehicle rental. Blanca cars minimum age requirement is 22 and the age requirement depends upon the rental company.

Curious what is needed to rent a car in Spain and get on the road? Stop wondering! At Blanca Cars we have opted to show our clients clear, easy and 100% transparent rental conditions so that the high level of dissatisfaction experienced by customers in the tourist rent a car market in Spain can be a thing of the past.


Documents needed to rent a car in Spain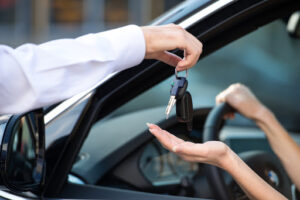 When you rent a car for the first time you probably have a lot of questions about the process, requirements, and documents you need to bring along. In this useful guide, we will show you how to easily rent a car and get the best value. It will make your car rental process as quick as possible so you can enjoy the time at your destination.


Driving license – The driving license must be valid and show at least two years of driving experience. The driver's license must be valid at the time of rental and remain valid throughout the rental period. Remember that the driving license must be written in the Western alphabet or, otherwise, the sworn translation of it or an international driving license must be presented. A temporary driver's license is acceptable only if it has no restrictions and is valid for the entire period of the rental.
Identification document – Blanca Cars require original Passport or NIE (tax identification number in Spain) or a residency card. Copies of documents is not accepted.
Debit or credit card – You will need a valid debit or credit card issued in drivers name with the balance necessary to cover the price of the rental in order to get the keys to your rent a car. If there is a additional driver the same is required for that person. With Blanca Cars you can rent a car without a credit card.

The age of the driver – Although in Spain it is legal to drive after 18 years of age, the minimum age to rent a car from Blanca Cars is 22 years old, with at least 2-year of driving experience. Drivers aged between 22 and 25 will have to pay a novice driver fee per car hire. Read more about age limit for young drivers


What is required to rent a car in Spain?
#1 Valid driving license
#2 Debit or credit card
#3 Identification documents
#4 Age of driver


Tips before renting a car in Spain
Once you have made sure that you have all the documents in order and that you meet the requirements to rent a car in Spain, we give you a few tips to make the experience as great as possible. You can also see our FAQ section with all frequently asked questions answered.

#1 Rent a car in Spain online – In most cases it is much cheaper to book a car online, than wait to hire a car when you have landed at Alicante Airport or Valencia Airport. If you wait to the last minute, prices will be higher, less cars to choose from, and you may have to settle for a rental car that does not fit you and your family on your holiday.

#2 Book your car in Spain early – As with airplane tickets it is advisable to book your car hire in Spain as soon as possible. A good rule is to book a car when you know when you are flying to Alicante or Valencia. If you book your car early on internet you will save a lot compared to if you wait until closely to departure. During holidays and festivals this is particularly important because of the lack of rental cars in Spain.

#3 Do not forget the size of your luggage – Many believe that the cheapest rental cars are the smallest, and this is also the car type that is ordered most of. What many do not consider is that the whole family should sit comfortably, and in addition to that it should be plenty of space for luggage. Choose a midsize car with more space. Surprisingly enough, it could be at least as cheap as a small car.

#4 Be prepared and save time – Make sure you bring a copy of your booking for your car hire in Spain, reservation number, driver's license, passport and debit/credit card. Car companies have high demand and very often you can experience a big queue. Do you have this ready when it's your turn, you will save time.

#5 Check your car – This is an important. Even when you are in a hurry or feel tired, it is worth taking the time to check the car carefully. You are responsible for the damage to the car. Make sure all scratches and dents are mentioned in the contract. Otherwise, they may try to charge you for damage done by the previous tenant. Same goes for the interior. Use your mobile to make a video and take pictures around the vehicle. Then you have evidence of what condition the car was when you got it.

All paperwork received with your rental car (including insurance documents, registration, and rental agreement) should be kept in the glove box at all times. Having easy-access to these documents makes it easier for us to assist you, should you have any issues during your travels.