Luxury car hire Valencia Airport
in Spain. Cheap luxury rental at Valencia Airport with all inclusive, no deposit, and free second driver. Use the search form below to find
luxury rent a car at Valencia Airport
or call / Whatsapp for a quote +34 653 221 333.
Luxury rent a car Valencia Airport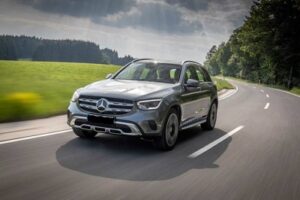 Blanca Cars services are highly flexible, and our market position allows us to offer luxury car hire services that are highly competitive. We offer a wide range of luxury cars to suit your activities and lifestyle and to help you make the most of your vacation or business trip.

Our fleet of luxury Mercedes-Benz car rentals are the ideal solution for travelers who wish to be in a relaxing and comfortable environment as they experience all of what Costa Blanca in Spain has to offer. Whether you are looking for a luxurious Mercedes-Benz to hire for a holiday or a wedding. Blanca Cars has the perfect luxury rental for short and long term rent to give you an experience you will remember.

Drive in style wherever you go with a luxury car hire from Blanca Cars. Mercedes-Benz has become one of the top luxury car producers in the world. From the A Class to the GLC Coupe you can expect to enjoy a smooth ride in any Mercedes-Benz luxury car model as they all offer impressive comforts and capabilities. Discerning drivers need look no further than Mercedes-Benz. Rent one at Valencia Airport with Blanca Cars.




Luxury car hire at Valencia Airport
The best or nothing' a Mercedes-Benz luxury rent a car from Blanca Cars means that you can hit the road in style with a vehicle that looks as good as it performs. When it comes to luxury cars, Mercedes-Benz is undoubtedly one of the most well-respected brand names in the world. Whether you're attending that all important business meeting, on holiday or just out to impress, arrive in style with a classy Mercedes car hire.

The origins of the Mercedes-Benz can be traced back to 1886 and Karl Benz' creation of what is considered to be the first petrol-powered car. Since 1926 the German automobile manufacturer has continually provided the automotive industry with an extensive line up of premium vehicles. Whether its a Mercedes-Benz sports car, one of their legendary sedans or even a bus or taxi the mark of the brand is unmistakable.


Luxury car rental from Blanca Cars
Blanca Cars is the company to turn to when you want to hire a luxury automatic car that is innovative, luxurious and powerful. With our selection of top-of-the-line vehicles we are a company devoted to providing the highest level of customer satisfaction for luxury car rental, as well as the most stylish and well-performing autos for rent. Read more about our luxury car hire at Valencia Airport below.


Luxury Mercedes A Class car hire Valencia Airport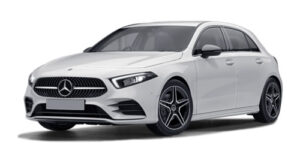 Mercedes A Class automatic is for attention-getting. The clean lines, LED lighting and aggressive stance of the A-Class are designed to capture admiring eyes. Its ultramodern cabin and premium appointments aim to captivate its driver and passengers for years to come. The Star on the outside is earned on the inside. The roomy, refined cabin includes power front seats with memory. Dual-zone, double-filtered climate control, and options from ventilated seats to a hands-free trunk opener.

Entry-level models provide shoppers with an affordably priced way into a luxury carmaker's lineup, and the A-class fills this role in the Mercedes-Benz product range. With a long list of standard features, a premium-looking cabin, and relatively accessible pricing, the 2020 Mercedes-Benz A-class offers good value. Despite its small footprint, this sedan provides spacious accommodations for passengers, with a respectable amount of legroom for adults in the back seat. Get a quote for Mercedes V Class 7 automatic car hire, phone / Whatsapp +34 653 221 333.



Luxury Mercedes C Class car hire Valencia Airport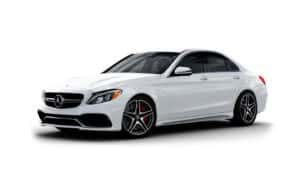 The Mercedes Benz C-Class automatic impresses with plenty of driving fun and a beguiling appeal: a new dynamic sports car with high-end technologies and attitude. Visually, the focal points of the revision of the C-Class automatic are on the vehicle front and the design of the headlamps. The interior captivates with a digital cockpit, a larger media display, and touch-control buttons on the steering wheel.

The C-Class automatic has some significant differences compared to the 2018 model. For 2019, Mercedes refreshed the front and rear exterior styling, debuted a new turbocharged base engine, added Apple CarPlay and Android Auto to the standard features list, and introduced new and updated active safety features. Additionally, a 10.25-inch infotainment display became standard in the coupe. Get a quote for Mercedes C Class automatic car hire, phone / Whatsapp +34 653 221 333.



Luxury Mercedes V Class 7 seats car hire Valencia Airport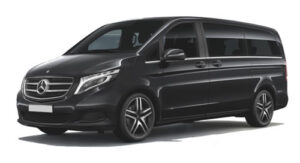 Mercedes V-Class automatic with 7 seats offers an exceptionally stylish and comfortable spacious experience with fantastic extras as standard features. Elegance, style, comfort and spaciousness define every V-Class. The universal concept provides precisely the right solution for everyone and every situation. Thanks to its innovative safety systems and spaciousness, the V-Class is also a perfect family vehicle. However, powerful engines and a flexible seating concept also make it the perfect platform for all adventurers and enthusiastic athletes. The V-Class include an extensive range of exciting equipment highlights that fulfill almost every wish.

Practical vehicles can also be attractive. The larger, the more functional? Unmistakably a member of the Mercedes-Benz family, the V-Class proves the opposite. The powerful and expressive front with the tapered hood and modern headlights create a dynamic complement to the large, tranquil surfaces behind it. Rising lines which connect the rear to the sporty chrome frame of the radiator grille form a harmonious and aesthetically pleasing site design. Get a quote for Mercedes V Class 7 automatic car hire, phone / Whatsapp +34 653 221 333.



Luxury Mercedes GLC car hire Valencia Airport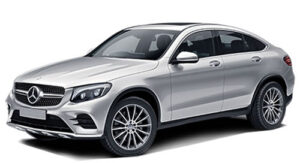 The Mercedes GLC 200d automatic is the middle-sized crossover-4×4 Benz. Basically, a C-Class Estate on stilts. Under the vehicle naming scheme maintained by Mercedes-Benz, SUVs use the base name "GL", followed by the model's placement in Mercedes-Benz hierarchy. A sporty design gives it a distinctive appeal, reflected in sculpted surfaces, chrome elements running from front to rear, redesigned headlamps with standard-fit LED high-performance lights, a heavily contoured twin-louvre diamond lattice grille, and in aerodynamic 17-20-inch wheels.

The "G" is for Geländewagen (German for off-road vehicle) and alludes to the long-running G-Wagen. This is followed by the letter "L" that acts as a linkage with the letter "C"—the GLC being the SUV equivalent to the C-Class. Get a quote for Mercedes GLC Coupe 200d automatic car hire, phone / Whatsapp +34 653 221 333.



Destinations luxury car hire Costa Blanca
Costa Blanca – Costa Blanca North – Alicante Airport – Valencia Airport – Albir – Alcalali – Alfaz del Pi – Altea – Benidoleig – Benidorm – Benilloba – Benissa – Benitachell – Calpe – Denia – El Vergel – Finestrat – Gata de Gorgos – Jalon – Javea – La Nucia – Lliber – Moraira – Orba – Parcent – Polop – Pedreguer – Teulada – Torrellano – Villajoyosa