Automatic car hire in Jesus Pobre on Costa Blanca North in Spain. Cheap automatic transmission rent a car in Jesus Pobre with all inclusive, no deposit, and no excess. Use the quote form below to find cheap automatic transmission car hire in Jesus Pobre or call booking +34 653 221 333.





Automatic transmission car hire Jesus Pobre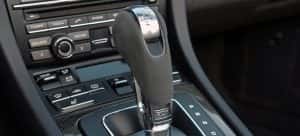 Driving an automatic vehicle in Jesus Pobre is a great way to explore the country, and Blanca Cars makes it easy for you to hire one. An automatic transmission gives far greater ease of driving as you are unencumbered by constantly using the clutch and as you shift gears.

In cities where stop-starts are frequent in heavy traffic, automatic cars can help create a less stressful environment for drivers as they navigate crowded roads. For those travelling through hilly terrain an automatic car can also be a huge advantage as it prevents 'rollback' upon starting from a stop on a large incline.


Cheap automatic car hire Jesus Pobre
Heading to Jesus Pobre and need a cheap automatic rental car? Millions of tourists each year rent a car in Jesus Pobre, and in the high season it may sometimes be difficult to get the kind of car that you want. Then it is good to be aware of a few things when renting a cheap car in Jesus Pobre, so your holiday in Spain get as hassle-free as possible from the start to the end.

If you need the cheapest automatic transmission rental car for your stay in Jesus Pobre, it is easiest to book it for pickup when you arrive at the Alicante or Valencia Airport. Then you can easily return it when you return to your home country, and you do not need alternative transport to and from the Airport. In most cases, this is less expensive than using small local car hire companies in Jesus Pobre.


Automatic car hire tips Jesus Pobre
Good tips about automatic car rental in Jesus Pobre. They will help you to find a car hire in Jesus Pobre, and ensure that everything runs smoothly, and you can focus on enjoying your holiday.

Rent a automatic car in Jesus Pobre online – In most cases it is much cheaper to book a automatic car online, than wait to hire a car when you have landed at the Airport. If you wait to the last minute, prices will be higher, less cars to choose from, and you may have to settle for a rental car that does not fit you and your family on your holiday.

Book your automatic car early – As with airplane tickets it is advisable to book your automatic car hire in Jesus Pobre as soon as possible. A good rule is to book a car when you know when you are flying to Spain. If you book your car early on internet you will save a lot compared to if you wait until closely to departure. During holidays and festivals this is particularly important because of the lack of rental cars in Jesus Pobre.

Do not forget the size of your luggage – Many believe that the cheapest automatic rental cars are the smallest, and this is also the car type that is ordered most of. What many do not consider is that the whole family should sit comfortably, and in addition to that it should be plenty of space for luggage. Choose a midsize car with more space. Surprisingly enough, it could be at least as cheap as a small car.

Be prepared and save time – Make sure you bring a copy of your order on automatic car hire in Jesus Pobre, reservation number, driver's license, passport and credit card. Car companies have high demand and very often you can experience a big queue. Do you have this ready when it's your turn, you will save time. Read more about what you need to rent a car in Spain.

Check your automatic car when you pick it up – This is an important. Even when you are in a hurry or feel tired, it is worth taking the time to check the automatic car carefully. You are responsible for the damage to the car. Make sure all scratches and dents are mentioned in the contract. Otherwise, they may try to charge you for damage done by the previous tenant. Same goes for the interior. Use your mobile to make a video and take pictures around the vehicle. Then you have evidence of what condition the car was in when you got it.


Automatic car rental destinations close to Jesus Pobre
Alicante Airport – Valencia Airport – Albir – Alcalali – Alfaz del Pi – Altea – Benidoleig – Benidorm – Benilloba – Benissa – Benitachell – Calpe – Denia – El Vergel – Finestrat – Gata de Gorgos – Jalon – Javea – Jesus Pobre – La Nucia – La Sella – Lliber – Moraira – Orba – Parcent – Polop – Pedreguer – Teulada – Torrellano – Villajoyosa